Expertise in Design, Fabrication and Installation of Structural Steel and Ancillary Systems
Introduction
Our team has a vast amount of knowledge in steelwork and the construction industry, which enables Hillcrest to support projects from an initial concept, through to completion. We can either offer a standalone steelwork package or supply the whole frame and envelope, complete with industrial doors, etc.
In addition to this, we can also provide both on and off site intumescent painting along with additional items such as: stairs, balustrades, metal floor, roof decking and other specified items you may require.
Standalone Steelwork
Whole Frame and Envelope
Industrial Doors
Intumescent Painting
Stairs
Balustrades
Metal Doors
Roof Decking
Bespoke Items
Our Design Team
Our in-house design team consists of qualified Structural Engineers, Design Technicians and Project Technicians who work closely with our clients Engineers and Architects. We are able to work from existing designs to offer value engineering solutions.
Hillcrest utilise the complete Tekla software package, including Structural Designer, Tedds and Fastrak Portal Frames. This software links seamlessly with our state of the art Drawing Office, also utilising Tekla software in producing 3D models.
Hillcrest can be a key collaborator to the integrated design process, and can deliver projects to BIM level 2.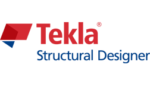 Our Fabrication Facilities
Hillcrest's production facilities provide the very latest manufacturing technology for fast-flow production with more traditional fabrication skills. These capabilities allow Hillcrest to offer varied items, from mass produced components to more complex bespoke fabrication projects.
Our facility is supplemented by a fully automated saw line, which is capable of cutting the largest rolled steel sections available. To compliment this, we have a new High Definition Plasma cutting machine with Tru-Hole technology to support our own profiling, which offers more control and quality assurance. We can also produce bespoke items, i.e. staircases, balustrades, trusses, etc. which can be incorporated into an overall package.
CE Marking up to Execution Class 3
ISO 9001 Certification
ISO 14001 Certification
On site Installation
Hillcrest's experienced site operatives are all fully certified to all the latest Health and Safety Legislations, including CSCS, CPCS, IPAF, SSSTS & Fit to Work. The site personnel are overseen by our Site Managers and Project Managers, all of which are SMSTS qualified.
We have our own in-house 'Appointed Persons' to ensure all crane / lifting are undertaken quickly and with more control. We can also attend site at tender stage to provide advice to contractors to ensure the correct craneage is costed.
To compliment the steelwork, our site teams are proficient in installing pre-cast floor planks, metal floor and roof decking, stairs and handrails. We can also install edge protection systems as our works progress, to enable other works to commence, with a view to improving programme durations.
CSCS
CPCS
IPAF
SSSTS
"Fit to Work"
Project Managers are SMSTS Qualified