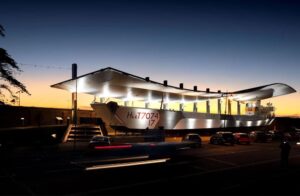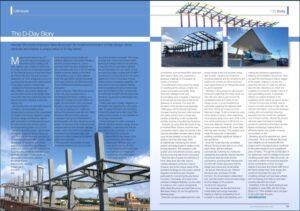 Remembrance Sunday, which falls on 14 November in 2021, is a national opportunity to remember the service and sacrifice of all those that have defended our freedoms and protected our way of life.
We remember the Armed Forces, and their families, from Britain and the Commonwealth, the vital role played by the emergency services and those that have lost their lives as a result of conflict or terrorism.
The National Service of Remembrance, held at The Cenotaph in Whitehall on Remembrance Sunday, provides the nation with a physical reminder of all those that have served and sacrificed, with British and Commonwealth soldiers, sailors, airmen and women represented, together with members of the emergency services and civilians, ensuring that no-one is forgotten.
HM The Queen will pay tribute alongside Members of the Cabinet, Opposition Party leaders, former Prime Ministers, the Mayor of London and other ministers.  Representatives of the Armed Forces, Fishing Fleets and Merchant Air and Navy will be there, as well as faith communities and High Commissioners of Commonwealth countries.
Our red poppy is a symbol of both Remembrance and hope for a peaceful future.
Poppies are worn as a show of support for the Armed Forces community.
The poppy is a well-known and well-established symbol, one that carries a wealth of history and meaning with it. Wearing a poppy is still a very personal choice, reflecting individual experiences and personal memories. It is never compulsory but is greatly appreciated by those who it is intended to support.
But what is the inspiration and history behind the poppy becoming a symbol of Remembrance?
The Western Front
During WW1, much of the fighting took place in Western Europe. The countryside was blasted, bombed and fought over repeatedly. Previously beautiful landscapes turned to mud; bleak and barren scenes where little or nothing could grow.
Fields of Poppies
There was a notable and striking exception to the bleakness – the bright red Flanders poppies. These resilient flowers flourished in the middle of so much chaos and destruction, growing in the thousands upon thousands.